Grains в Нижней Австрии
11
This extruder is a professional solution for the manufacture of extruded feed farms with a population of 350-800 units, small producers of feed, demanding on the quality of the equipment and the
Agro Alliance, ООО,

UA
Вена, AT
LTD "Agro-Alliance", founded in 2010, is one of the leading Ukrainian group for exports of grains, oilseeds and their derivatives. We suggest the delivery of all kinds of grains, oilseeds and their
This extruder is a professional solution for the manufacture of extruded feed by large farms with their livestock of animals, medium-sized, large feed manufacturers, demanding on the quality of both
Extruders are designed for the production of effective feed from grain crops, waste grain, soybean, with the addition of various additives (straw, chaff, meat and bone meal, slaughterhouse waste,
"Airon" LLC has an opportunity to offer you wheat food and fodder soft grades from regions of Western Siberia and other regions of Russia. We offer You the following products: • Wheat soft wheat 3
Ертрейд, ООО,

UA
Вена, AT
Wheat flour first grade/class is very popular among modern housewives. Its distinctive features include the presence of a small amount of ground shells of grains. By the way the number should not be
Смарт Агро Инвест, ООО,

UA
Вена, AT
We, Alex Konsors and Inna Kharyk under signed, as Director of LLC «Smart Agro Invest» and «Trading 4 You» Ltd with Full Corporate and legal responsibility and authority under penalty of perjury, with
Greenfield Incorporation, Koop,

TR
Вена, AT
Wheat bran is made up of unsorted and shell flour wheat grains. Range of these products is represented feed bran and bran for food industry. Bran can be pelletized and granular. Packaged in bulk,
Кулинич В.В., ФЛП,

UA
Вена, AT
Trade House "Eco Leader" LLC acts as a full-fledged trader - buying and selling commodities on the international markets. It has a highly flexible structure that is capable of meeting any client's
Ертрейд, ООО,

UA
Вена, AT
The premium (top, highest, high quality) flour is wheat flour, which consists of particles of endosperm, finely ground (0.1-0.2 mm), with predominantly endosperm of the inner layers. You can
We offer extruder models with capacities ranging from 40 to 1400 kg per hour. This extruder is an industrial solution for the manufacture of extruded fodder by small farms with a population of up to
Stanok expert, ООО,

RU
Брегенц, AT
N1 machine for restoration of repair of fuel sprayers The machine N1 allows to restore with maximum accuracy the geometry of the locking cone corners on any external surfaces of valves, spray needles
Новые объявления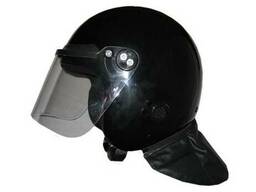 Helmet shockproof, Вена.
25 € /шт
Sugar cane, Вена.
Продам сосна 50х150х6м постоянно сорт1 2 дисковое сушка, Вена.
117 € /м.куб. оптом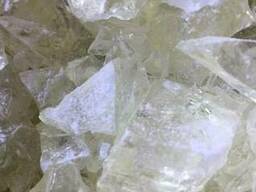 Канифоль и эфиры канифоли от производителя, Вена.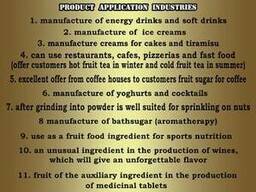 Fruit, berry taste sugar «Raduga», Вена.
до 2.65 € /кг оптом
We are selling beech firewood., Вена.
80 € /м.куб. 60 - 100 € /м.куб. оптом
×
×
×